"Let us ensure that every girl, everywhere, has the opportunity to realize her dreams, grow into her power and contribute to a sustainable future for all," said UN Secretary General António Guterres.
Women in aviation is not something new, early pioneers include French Raymonde de Laroche, the world's first licensed female pilot as far back as March 8th, 1910. What a fantastic coincidence that many years later International Women's Day was dedicated to be held every year on March 8th.
When I started my career in an aviation company 17 years ago it was a pure male domain. I joined GHS seven years ago as the first and only female employee. Since then, our female representation has increased incrementally and we are heading to equal gender staff numbers at our German Headquarter.
We at GHS highly appreciate, support and promote the development of women power in aviation. I would like to introduce some of my female colleagues who share their passion for aviation.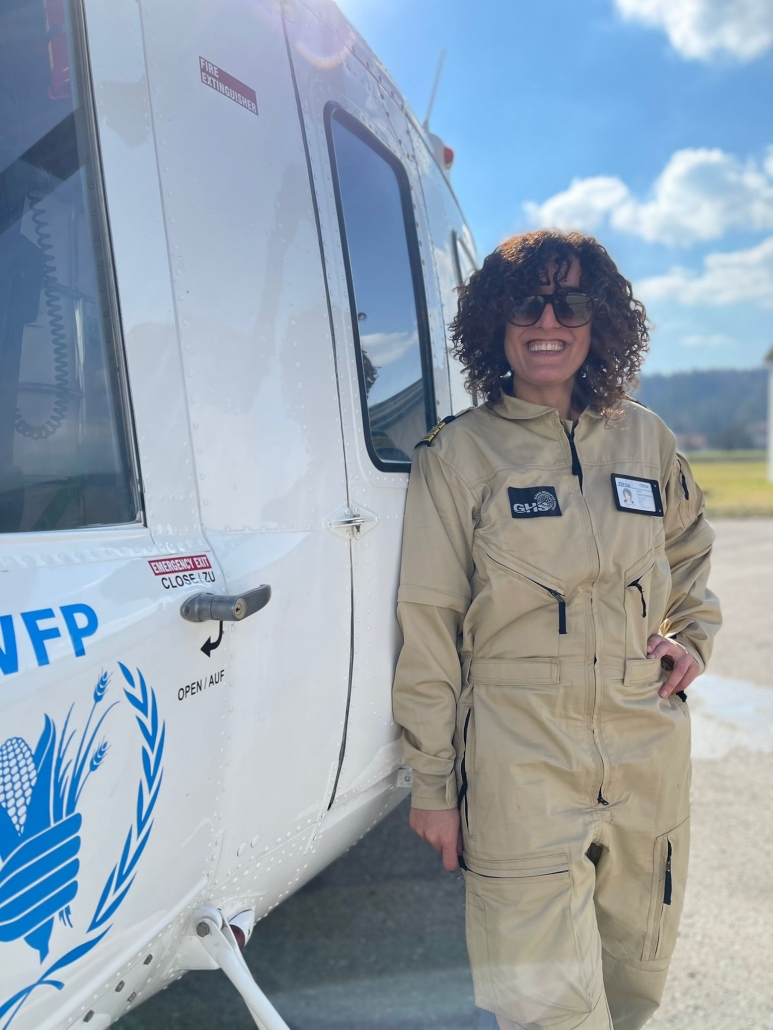 Anna Folch has taken over Compliance Monitoring for Air Operations and Crew Training at GHS in November last year. She has been amazed by the world of aviation since she was 8 years old. She started studying aeronautical engineering and worked as an engineer until she fulfilled her dream to get her Helicopter Commercial Pilots Licence CPL(H). Just recently Anna completed her type rating on Bell 412 and carried out her first ferry flight of our Bell 412 D-HEPP from Nigeria to Germany as the Co-Pilot.
"Taking off and seeing that everything becomes smaller and smaller. Nothing else matters, just flying."
Anny Folch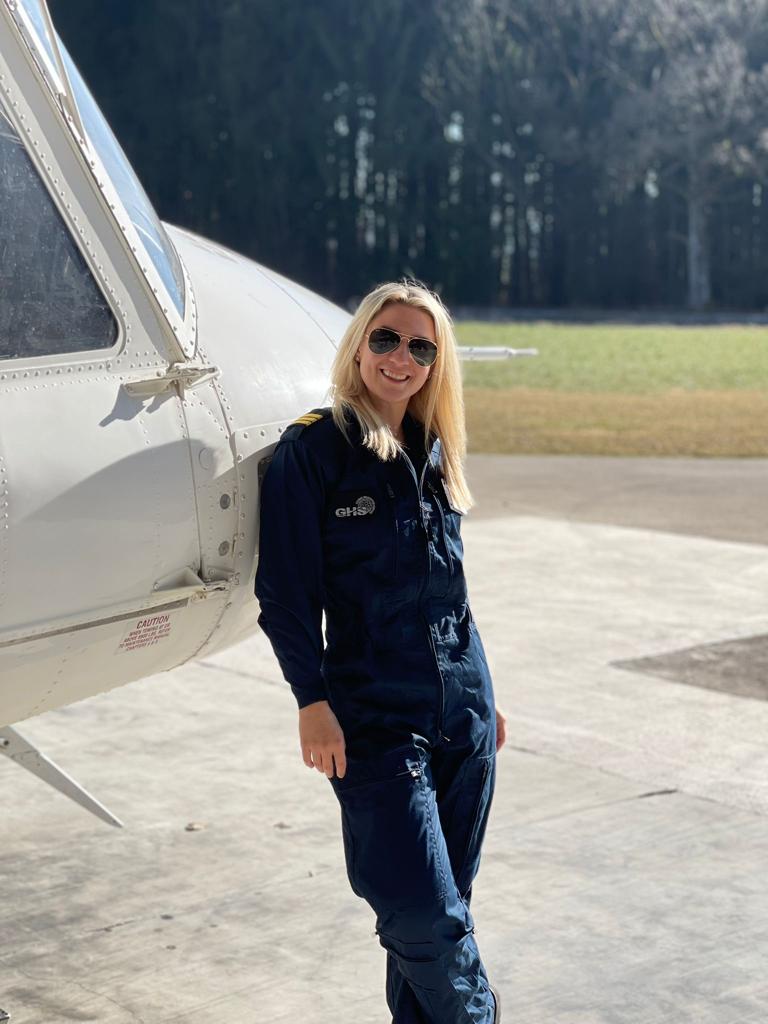 As a 7 year old, Vera Aitzinger knew that one day she would become a helicopter pilot. Vera is currently the Executive Assistant at GHS, which means she is involved in all company matters which she carries out enthusiastically and always has good ideas. Vera currently holds a FAA helicopter pilot license and is working on her EASA CPL(H). According to her the industry is still far from having gender equity, which can be very hard sometimes. However, I have no doubt that her dream as a little girl, to become a rescue pilot in the Austrian Mountains will come true sooner than later.
"Little girls with big dreams become women with vision", you should always go and follow your dreams, no matter what.
Vera Aitzinger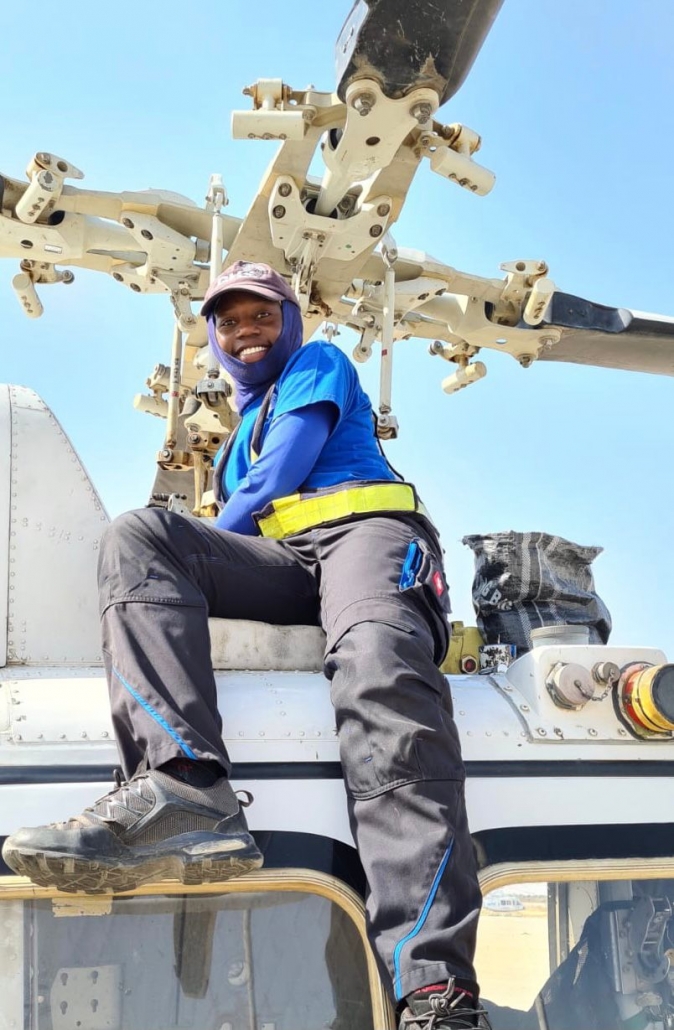 Pheobe Chizobam told me that "When I was a child, I always wanted to fly but this wasn't a common career choice for kids around my age at that time in Nigeria," today Pheobe is our first and only female engineer working on our Bell 412 fleet in Maiduguri and has almost completed her type rating. Her favourite part being an engineer is participating in major maintenance, such as removal and installation of aircraft engines. Her biggest obstacle so far is not receiving recognition and acceptance by her peers just because she's a woman; "I have literally experienced situations where I was told, you're intruding in a man's space, your place is in the kitchen!" , She has risen above this and proved her detractors wrong.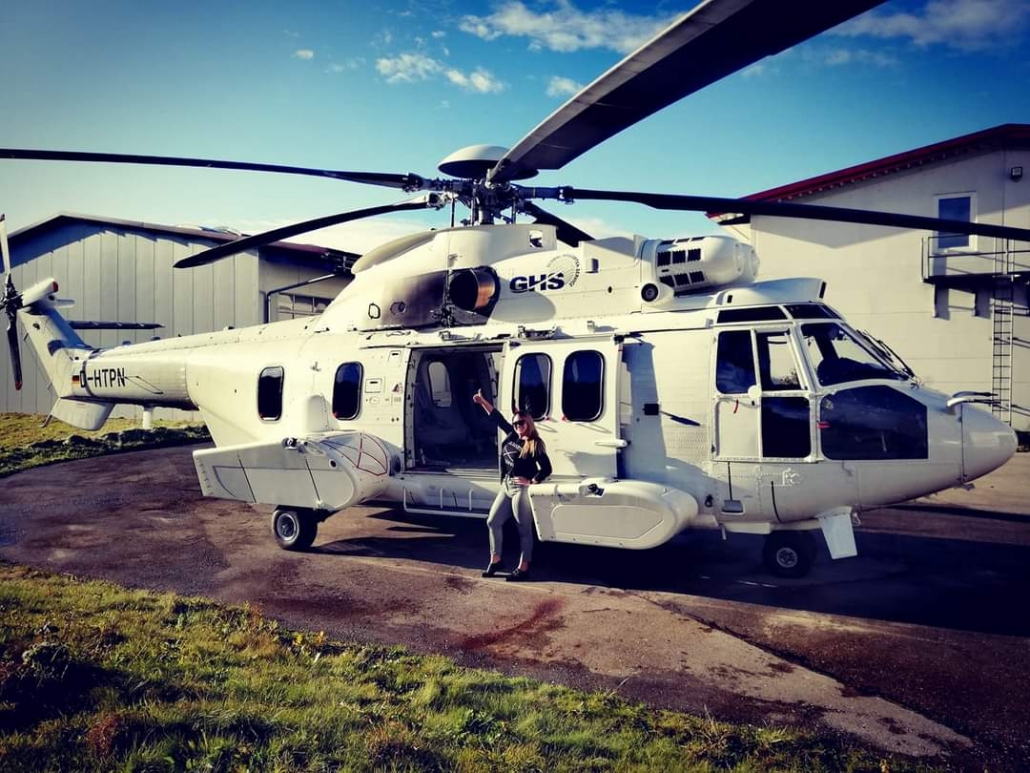 Sara VucemilovicGrgic is our female maintenance planner working with a lot of male engineers and mechanics. Her future plan is to become a licensed engineer which will give her an all-encompassing knowledge from office administration right through to the hangar floor and the aircraft itself.
"If you are a strong woman interested in powerful flying and fast machines, your place is saved in aviation."
Sara VucemilovicGrgic
Our pilots will always tell you "The best office is a cockpit!", however, working in an office for an aviation company can be just as exciting and challenging!
I wish all my female colleagues and all women involved in aviation a "Happy International Women's Day – it's our responsibility to inspire more and more women to break barriers and follow their dreams!
Ursula Pöcklhofer
Marketing & Sales at GHS
https://global-helicopter-service.com/wp-content/uploads/2022/03/pics-collage-scaled.jpg
1067
2560
Ursula Pöcklhofer
https://global-helicopter-service.com/wp-content/uploads/2018/01/GHS_assets_GHS-Logo.png
Ursula Pöcklhofer
2022-03-08 19:10:05
2022-03-08 19:59:44
Women Power at GHS