JOB OFFERS
Join our team
**NOW RECRUITING for ACCOUNTING ASSISTANT**
Role Requirements:
· Completed commercial education
· Ideally first-hand experience, in premium calculations
· Experienced usage of MS Office and accounting software
· Diligence in work process
· Confidential handling of employee data
· Profesional fluency in German and English
Please see attached link below for further job description and requirements.
Accounting Assistant Job Description
If interested please submit your CV to Mr.Lehrn at  o.lehr@g-h-service.com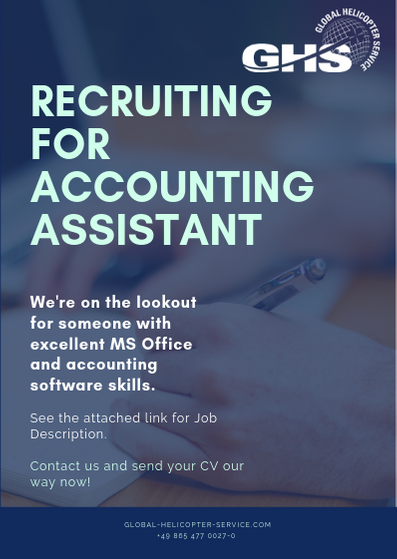 JOB OFFERS
Join our team
**NOW HIRING EASA Part 66 B1.3 BELL 212 / 412 Engineer**
A valid EASA Part 66 B1.3 License with the Bell 412 / Bell 212 and PT6T Series included.
Human Factor initial training and vail recurrent training.
6 month of working experience on any type relevant aircraft within the last two years.
Fluent in English, written and spoken.
Organizational skills.
Experience in Africa, ideally in the work for humanitarian aid organizations.
Please submit your CV and License to application@g-h-service.com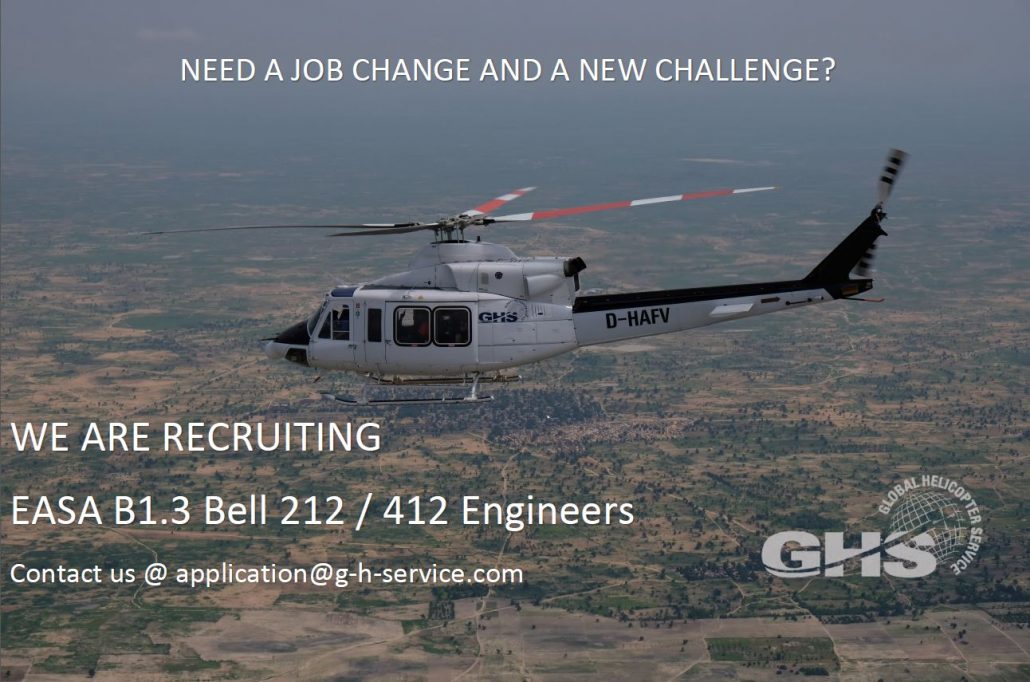 **NOW HIRING PILOTS**
Commander Bell212/412 MPH (Multi-Pilot-Helicopter) ME / VFR / IFR Operation:
- EASA Airline Transport Pilot License (Helicopter) IFR [ATPL(H) IR]
- A current Type-Rating Bell212/412 - 3500 flight hours on helicopters total
- 1500 hours experience on Bell212/412
Please submit your CV and License to application@g-h-service.com